Mastering for
Apple Music,
Spotify & more.
Experts in mastering for on-line distribution and streaming services.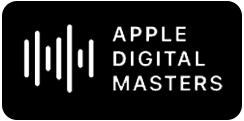 Apple Music Mastering in Melbourne
Crystal Mastering is approved by Apple Australia to provide 'Mfit' (Mastered for Apple Music) ready masters. We provide a professional service for those who wish to sell their music on-line, producing audio files that are not only fully compliant with the MfiT standard, but that sound great too. The high resolution sound files that we master can be uploaded directly to the store, where they are processed by Apple's proprietary encoders in preparation for their sale in AAC format.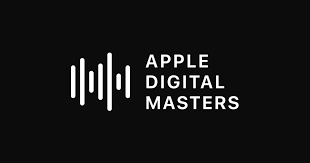 Online distribution, streaming and beyond…
Music sold or streamed online will eventually be converted to much smaller file sizes. There's simply not a lot we can do about that. What really matters is that the encoding is taken into account when your mixes are mastered with us. Our audio engineers are acutely aware of any pitfalls that may arise from this stage and use their experience to avoid any issues that may appear down stream.
At Crystal Mastering, we have the technology to audition the encoding process in real time, which means we are able to create the very best sounding masters not only for Apple Music, but any online platform. Spotify, YouTube and all major streaming services have audio specifications that our mastering engineers are aware of and understand, in order to create masters that will sound their best on these platforms. Masters for hi-resolution distribution and Dolby Atmos are all part of what we offer.
For more details about mastering for online distribution, please feel free to call us whenever convenient. If it is not possible for you to call during normal working hours, you can always send us an email with any questions that you have about our mastering process, or the file formats that we work with. We look forward to working with you in the near future and to helping you make your music available to a wider audience.