Senior Mastering Engineer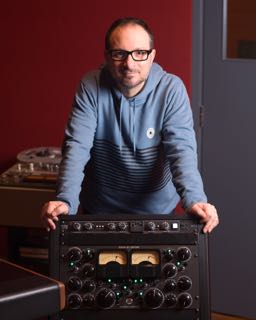 Grammy nominated mastering engineer, Joe Carra, is the chief engineer at Crystal Mastering. From his early beginnings in cassette mastering, through to Dolby Atmos and Spatial mastering, Joe's career spans almost 3 decades. The half inch master tapes that were once delivered to him in person, have now become hi-resolution audio files, more often than not, sent via the internet. Even with all this digital disruption in the music industry, Joe is still an avid user of analogue gear, and has learnt to fuse the two technologies in a productive and creative fashion.
Whilst finishing his music & audio studies at La Trobe University, Joe worked in the quality control section of a cassette manufacturing plant. Here, his job entailed listening to the production master against the duplicate, trying to hear any audible differences or flaws introduced by the manufacturing stage. After some time at this, he found himself working in the cassette mastering room, where CD mastering followed soon after.
Besides his regular mastering work, Joe is also a guest lecturer at SAE, JMC, RMIT & Box Hill Audio colleges, talking to the students about the ins and outs of mastering.
Having mastered successful releases on the ARIA and American Billboard charts, Joe has a large and varied clientele, both local and international. He has worked with acts such
as The Slingers, King Gizzard & The Lizard Wizard, Courtney Barnett, Amyl & The Sniffers, Illy, The Teskey Brothers, Orb,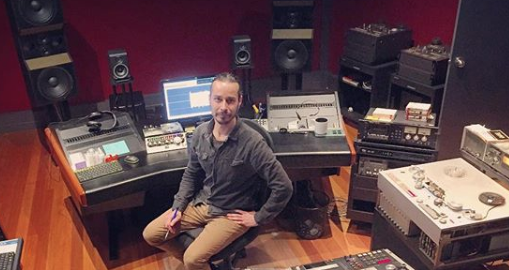 Redmond Black
Mastering Engineer
From handed-down reel-to-reel tape and cassette recorders in his childhood, Red has been obsessed with audio for the vast majority of his life.
With credits as a composer, music producer, programmer, audio engineer and sound designer, Red has focused his attention on mastering, earning a reputation as an engineer who works tirelessly to get the most out of every project he's involved in.
Red has recently worked with acts such as Mushroom Giant, Aluka, Ennis Tola, Sleep Parade, Geamala, Shiver Canyon, Roni Shewan, Glasfrosch, Rouge Fonce, A State of Flux, Art of Wor, Richi Madan, Copse and Varliiba.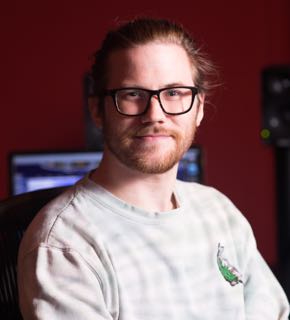 Bradley Clarke
Audio Engineer
A graduate of the JMC Audio college, Brad is involved on many of our digitising and restoration projects, working mostly with the studio's vast collection of analogue tape machines.
A highlight amongst his projects is the international, classical release for 'The Spivakovsky Project'.
Brad also excels in the use of 'menu log' and has trained all staff on the use of this fundamental studio app.
Belinda Coomes
Audio Engineer
Belinda studied Bachelor of Composition at Box Hill Institute where she focused on orchestration and arranging, music for film, and music for games.
With years of experience working in audio, Belinda brings her skills to the studio for audio/visual digitsing projects.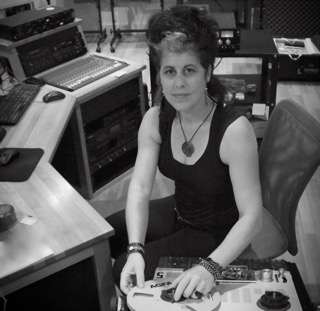 Amarevois
Audio Engineer
A seasoned, studio pro, Amarevois has over 20 years experience as an audio engineer in both the analogue and digital domains. Her skills range from recording, mixing, location sound, ADR, sound design, foley work and post production for film and television.
As of 2013, Amarevois brought her extensive array of studio experience to Crystal Mastering, and has worked on many audio & video digitising projects.