Senior Mastering Engineer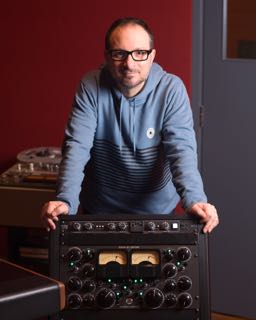 With over 30 years of experience, Grammy nominated mastering engineer, Joe Carra, is the chief engineer at Crystal Mastering. From his early days in cassette mastering through to cutting-edge technologies like Dolby Atmos, Joe's extensive knowledge is at your disposal.
Throughout his career, Joe has demonstrated an unwavering passion for delivering masters of exceptional quality.
His proficiency in both analogue and digital realms ensures a tailored approach to maximize the potential of your next project.
Whilst finishing his music & audio studies at La Trobe University, Joe worked in the quality control section of a cassette manufacturing plant. Here, his job entailed listening to the production master against the duplicate, trying to hear any audible differences or flaws introduced by the manufacturing stage. After some time at this, he found himself working in the cassette mastering room, where CD mastering followed soon after.
In addition to his regular mastering endeavors, Joe generously shares his knowledge as a guest lecturer at esteemed institutions such as SAE, JMC, RMIT, and Box Hill Audio colleges. Through these engagements, he imparts his deep understanding of the intricacies of mastering to aspiring students.
Joe's dedication to the music industry extends beyond his mastering work. He actively contributes to the field as an adjudicator in the Music Victoria Awards and serves as a founding member of MPEG (Music Producer & Engineers' Guild), making a lasting impact on the industry as a whole.
Dolby Atmos Portfolio
(for headphones or 7.1.4 systems)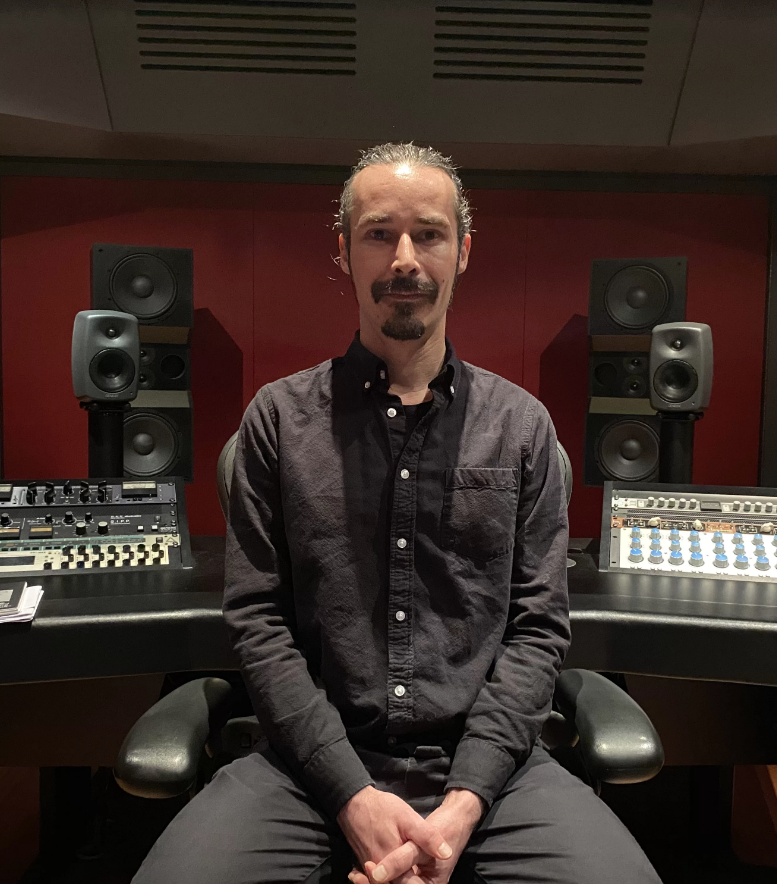 Senior Mastering Engineer
From handed-down reel-to-reel tape and cassette recorders in his childhood, Red has been obsessed with audio for the vast majority of his life.
Renowned for his unwavering dedication, Red tirelessly strives to extract the utmost potential from every project he undertakes. With a meticulous approach and a commitment to excellence, he has earned a stellar reputation as an engineer who consistently delivers outstanding results.
Red is a multi-talented professional with a diverse background in music. As a composer, music producer, programmer, audio engineer, and sound designer, he has honed his skills across various disciplines. However, his true passion lies in the art of mastering.
Red has recently worked with acts such as Kitschen Boy, Maisie, Mushroom Giant, Aluka, Ennis Tola, Sleep Parade, Geamala, Shiver Canyon, Roni Shewan, Glasfrosch, Rouge Fonce, A State of Flux, Art of Wor, Richi Madan, Vanessa Craven, Copse and Varliiba.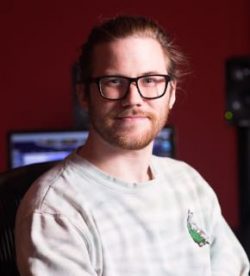 A graduate of the JMC Audio college, Brad is involved on many of our digitising and restoration projects, working mostly with the studio's vast collection of analogue tape machines.
A highlight amongst his projects is the international, classical release for 'The Spivakovsky Project'.
Brad also excels in the use of 'menu log' and has trained all staff on the use of this fundamental studio app.